Transport Management System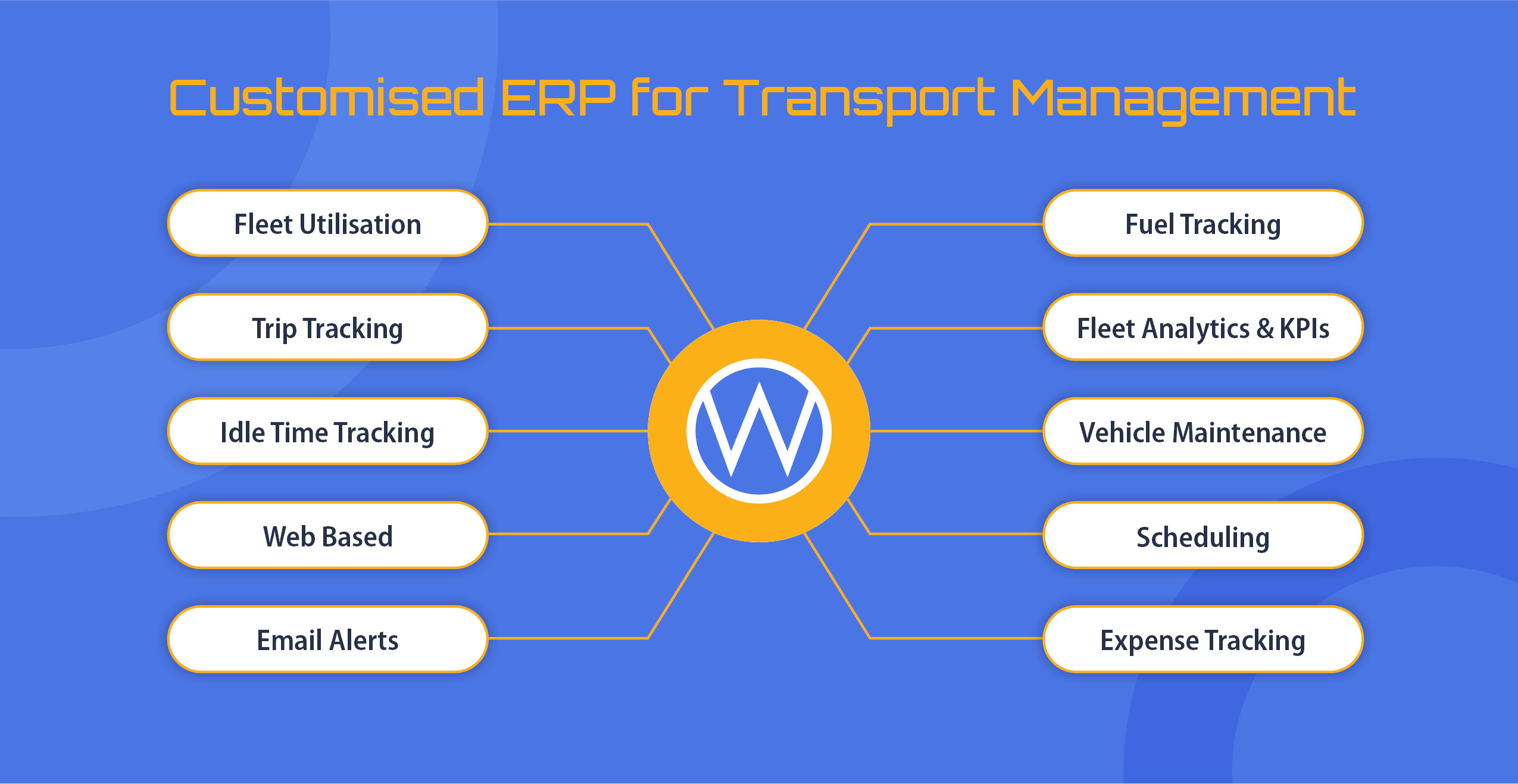 Complete Purchase control
Vehicle Master that keeps record of statutory documents and maintenance details.
Driver Master with individual statutory details
Comprehensive tariff modules to handle both containerized and bulk cargos
Managing real time movements
Managing trips related entries
Complete Garage management System that also includes Purchase order entries for all the spare parts
Fuel Maintenance
Resource performance management
Centralized database to record all breakdowns, accidents, incidents, vehicle down time thus improving the performance of the Truck and Trailers.
Maintains the Trucks, Trailers and its tyres, battery.. It also has the planned service, Breakdown service and ad-hoc service.
Provides total vehicle maintenance administration and cost control.
Well defined service schedules / follow ups / efficiency calculations in fleet management helps in maximum utilization of fleets.
Billing Reports
Trip wise profit & loss report
Vehicle performance report
Driver performance report
Fleet Maintenance report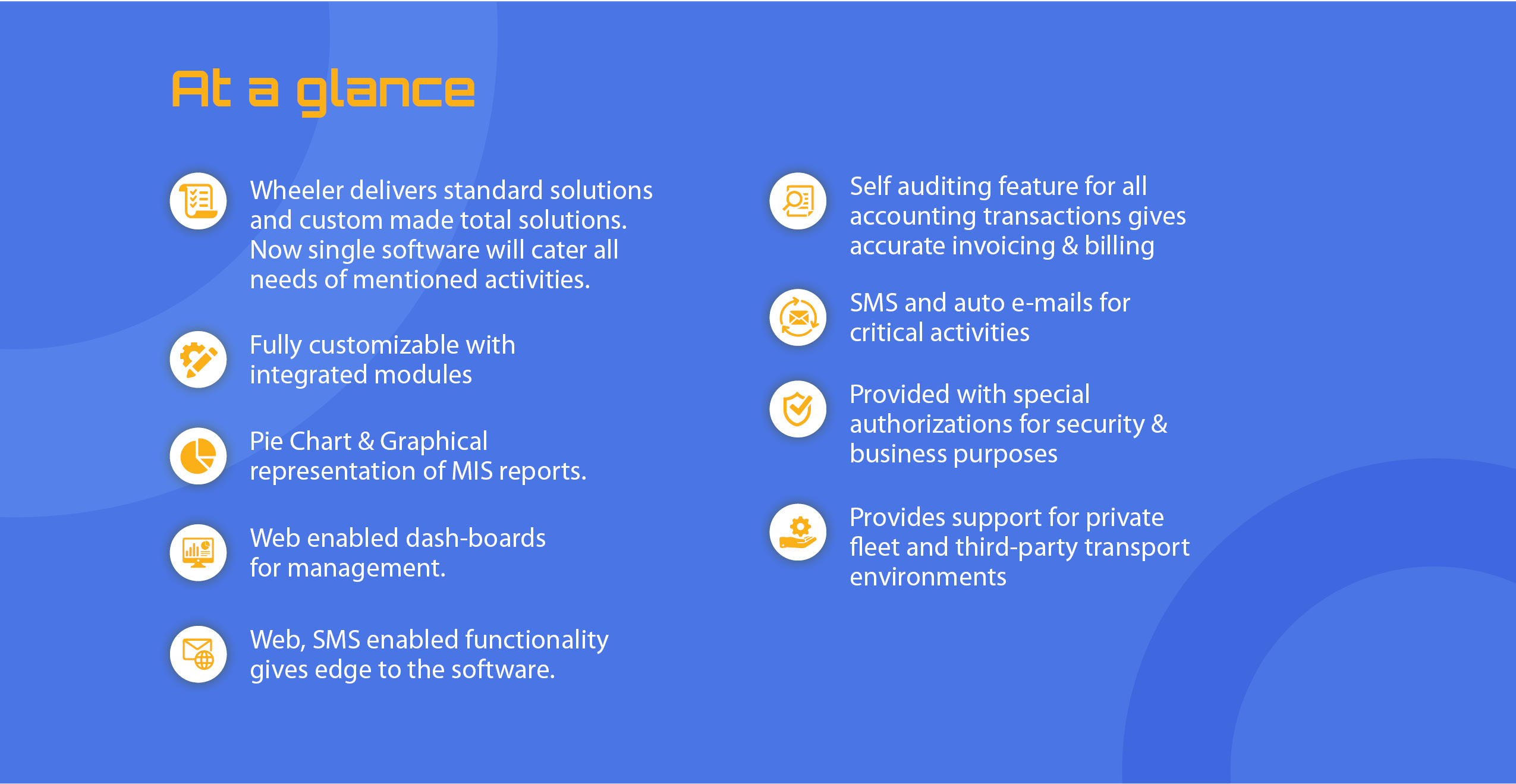 Veh Handling third party vehicles' billing and their payments
Option for managing driver's and vehicle's photo and further provision to attach drivers and vehicles' related scanned documents of Driving license, vehicle insurance copy and other important documents.
Managing user details and each of their login/logout status.
Dashboard giving you a complete overview of all activities of vehicles. Different color codes for each vehicle to present their performance status in detail
Special feature to set FAVOURITE menu user wise to quick access their frequently used forms/reports
Smart one word search facility by any given keyword
Quick interface to maintain phone/contact directory of vendors, agents, customers etc.
Separate admin module for changes in tariffs and other master modules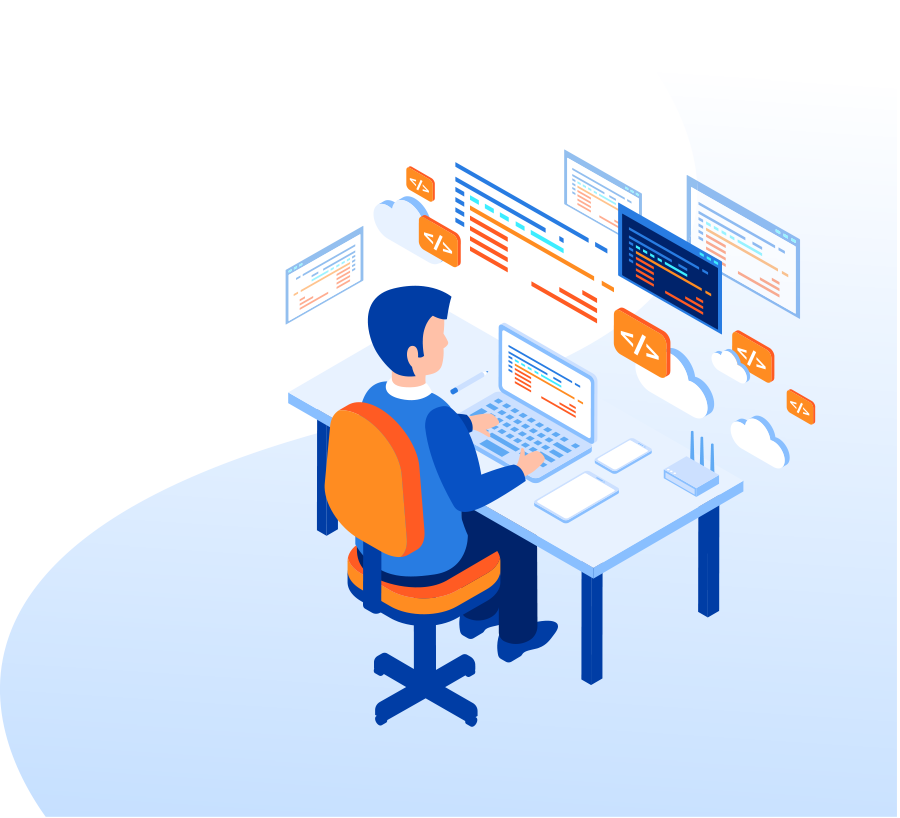 Contact us Today &
Experience Endless Possibilities.