Comprehensive Web-based CFS/ICD Management System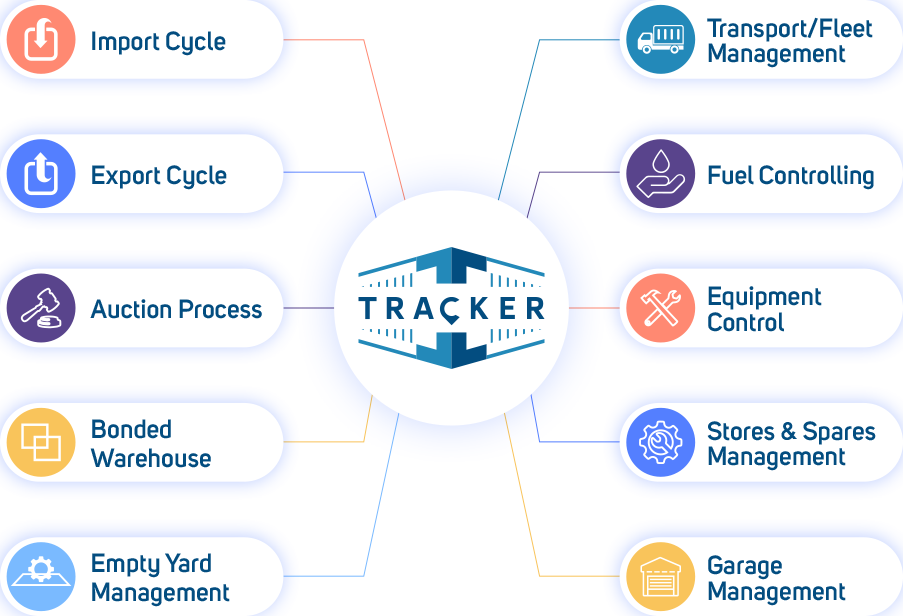 Who we are?
Digital Disruptors Pvt. Ltd. was formed in 2019. And in just a couple of years, our software company has experienced tremendous growth. We are proud to say that we have expanded our product line and increased our customer base, all while maintaining our commitment to delivering high-quality solutions and excellent customer service. It firmly believes in giving the best to its valued clients. All software created by it adheres to high standards of quality. It has been a tradition at Digital Disruptors to design software that is intuitive to use, robust, flexible and efficient in the use of available hardware resources.
Another aspect which makes Digital Disruptors stand out is its service. A Software is just as good as the after-sales service. We stand by our clients till they are fully versed with the intricacies of the software. Our efforts have yielded results. Once a client is with us, it stays with us and comes back to us for more. Our customers range from medium to large sized companies
Why TRACKER?
TRACKER is a comprehensive web-based CFS and ICD management software solution to simplify the complexity and exhaustive list of activities that need to be carried out on a daily basis of CFS/ICD operations. It is a single window solution for all activities happening in and around a CFS/ICD
Comprehensive user-friendly web-based system
Increase Cash Flow and Profitability
Product Demo and Traning by experts
360 degree Technical Support
Real Time availability of Data
Provides reliable services to your customers
Scalability for additional locations
Modular architecture for ease of upgrades and add-ons
A secure platform which gives access to customer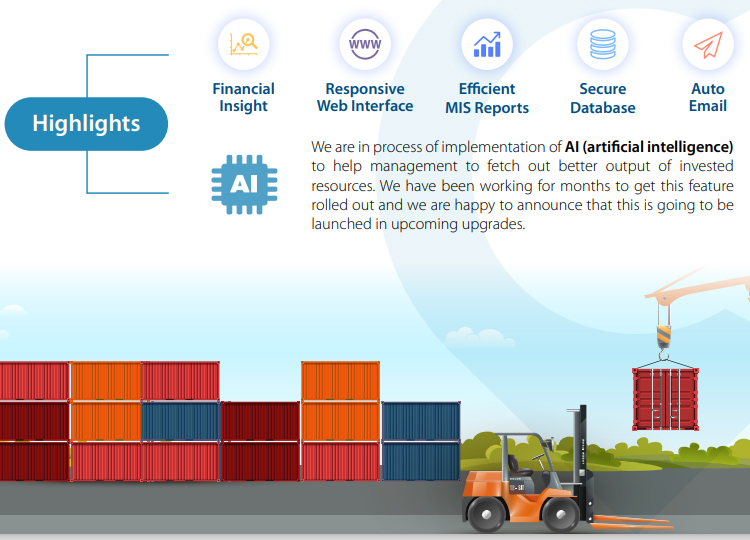 Web UI
Especially designed for CFS management and Managers which is
going to be helpful when you're away from your desk and would like
to monitor CFS performance.
Access it from anywhere, anytime, on the fly…
Daily activity report with MTD and YTD figures.
Collections and Movement graphs month wise
Loaded and Empty inventory figures
Port pendency
Dwell time
Fuel consumptions etc
Mobile UI
Single mobile app which is deployed for both customers and in-house staff both. Customers can perform container search whereas in-house users can enter and track PORT IN or PORT OUT containers. An interactive feedback window is too available for your customers to raise any concern or query which can be replied by CFS customer care in same window and which can be visible for both for future reference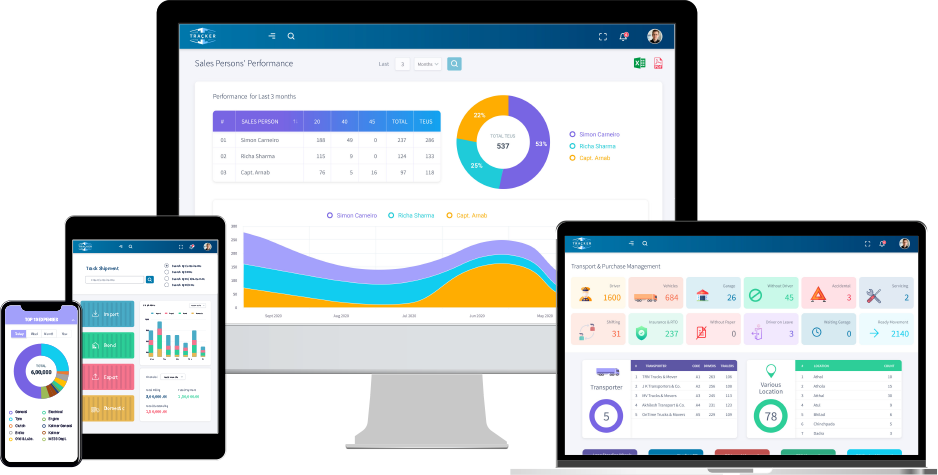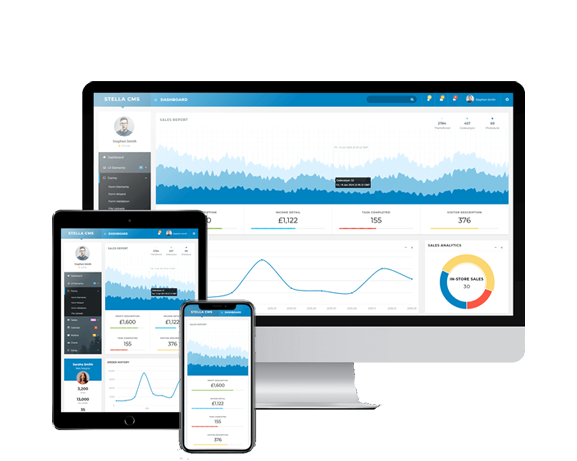 Single Click Report
Daily Movement/Activity Reports
We actually make ONE CLICK report possible. Daily Movement/Activity reports to give insights of operations and finance to core management is available anytime, anywhere on just one click.
---
In-analytic depth featurs
Our intuitive Dashboard allows users to take advantage of in-analytic depth features even if they possess minimal technical abilities.
---
Customer Performance Report
Customer Performance Report, overall and monthly, both reports are available on one click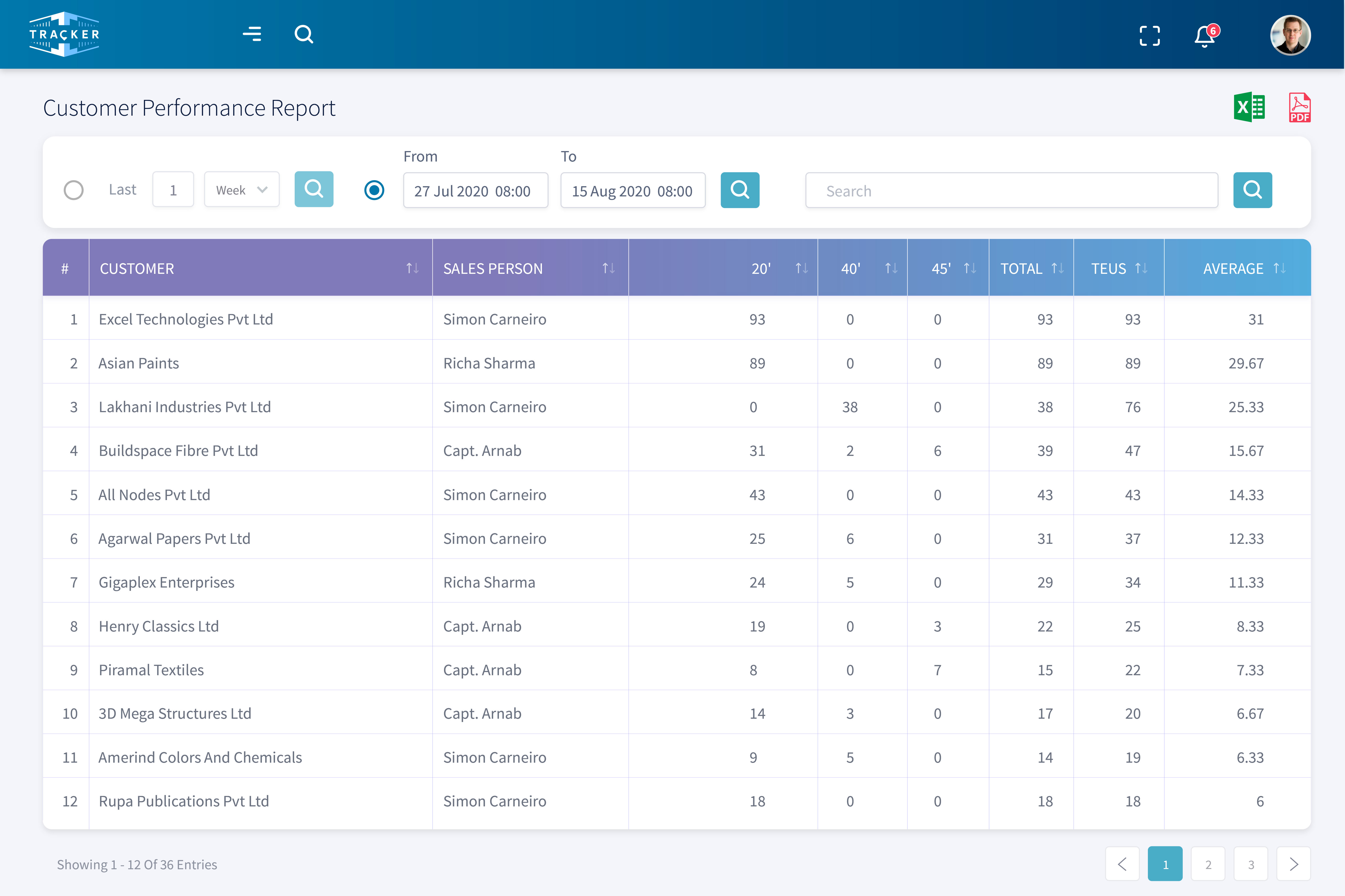 ---
Sales Person's performance report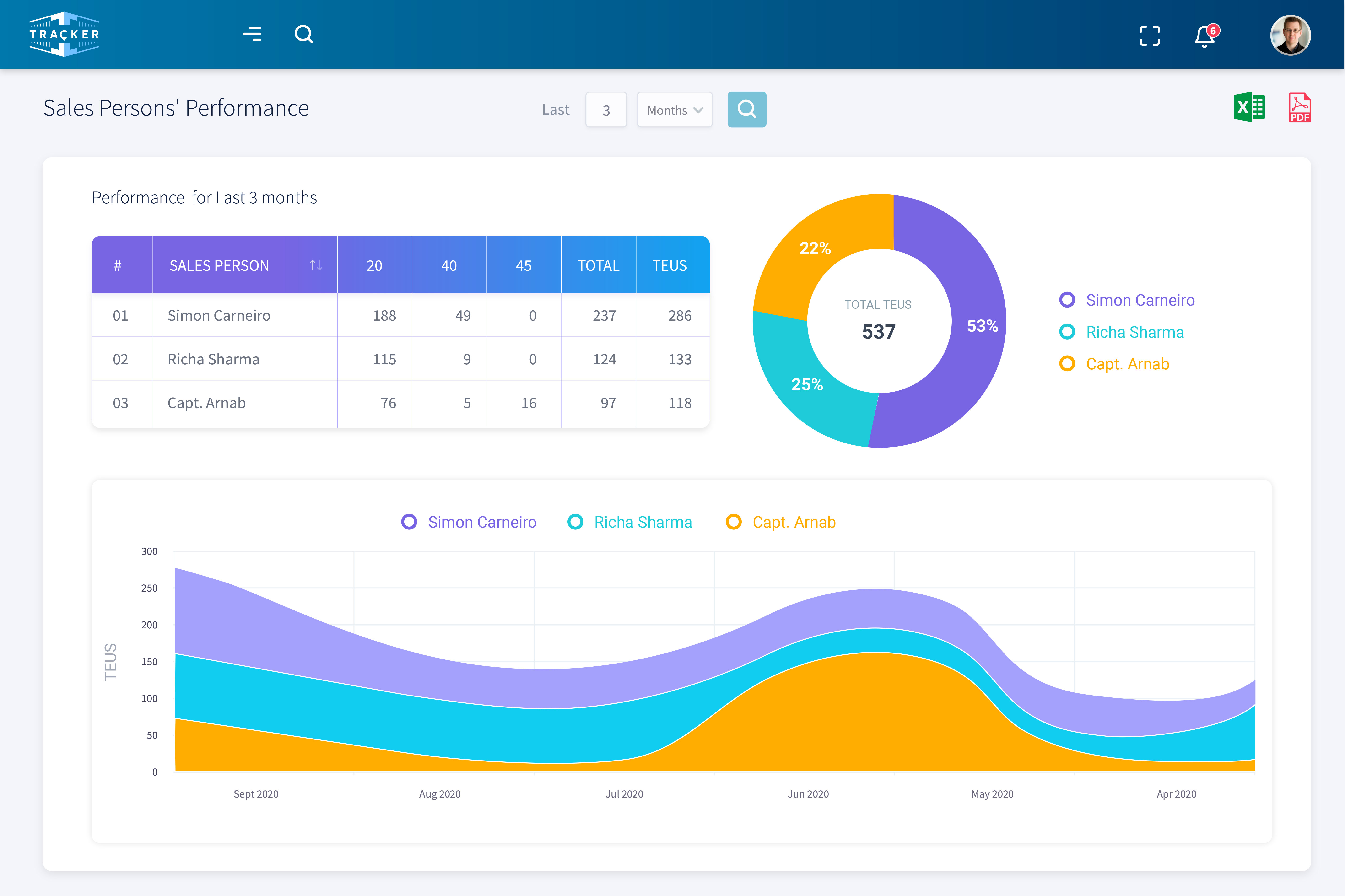 Inbuild CRM application with tracker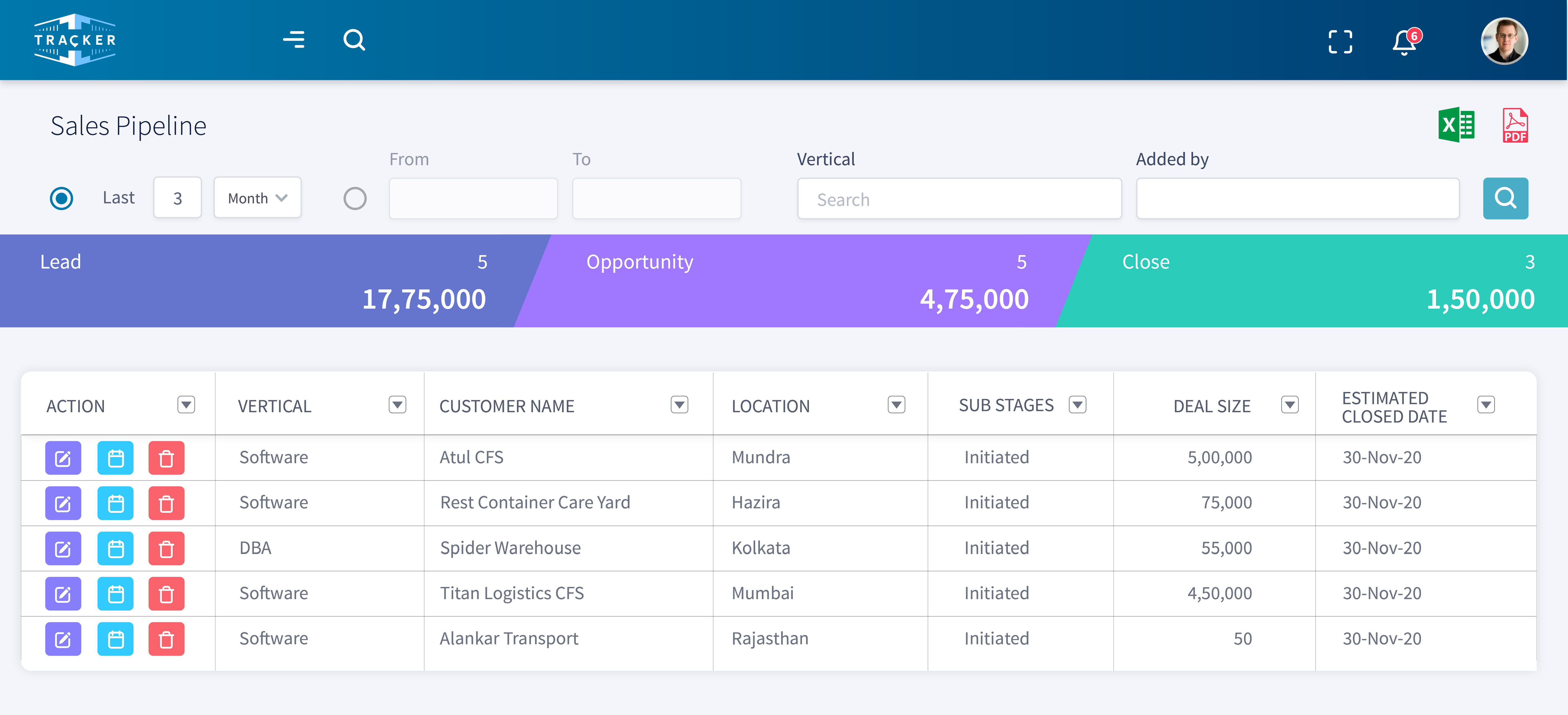 Timeline view for every container searched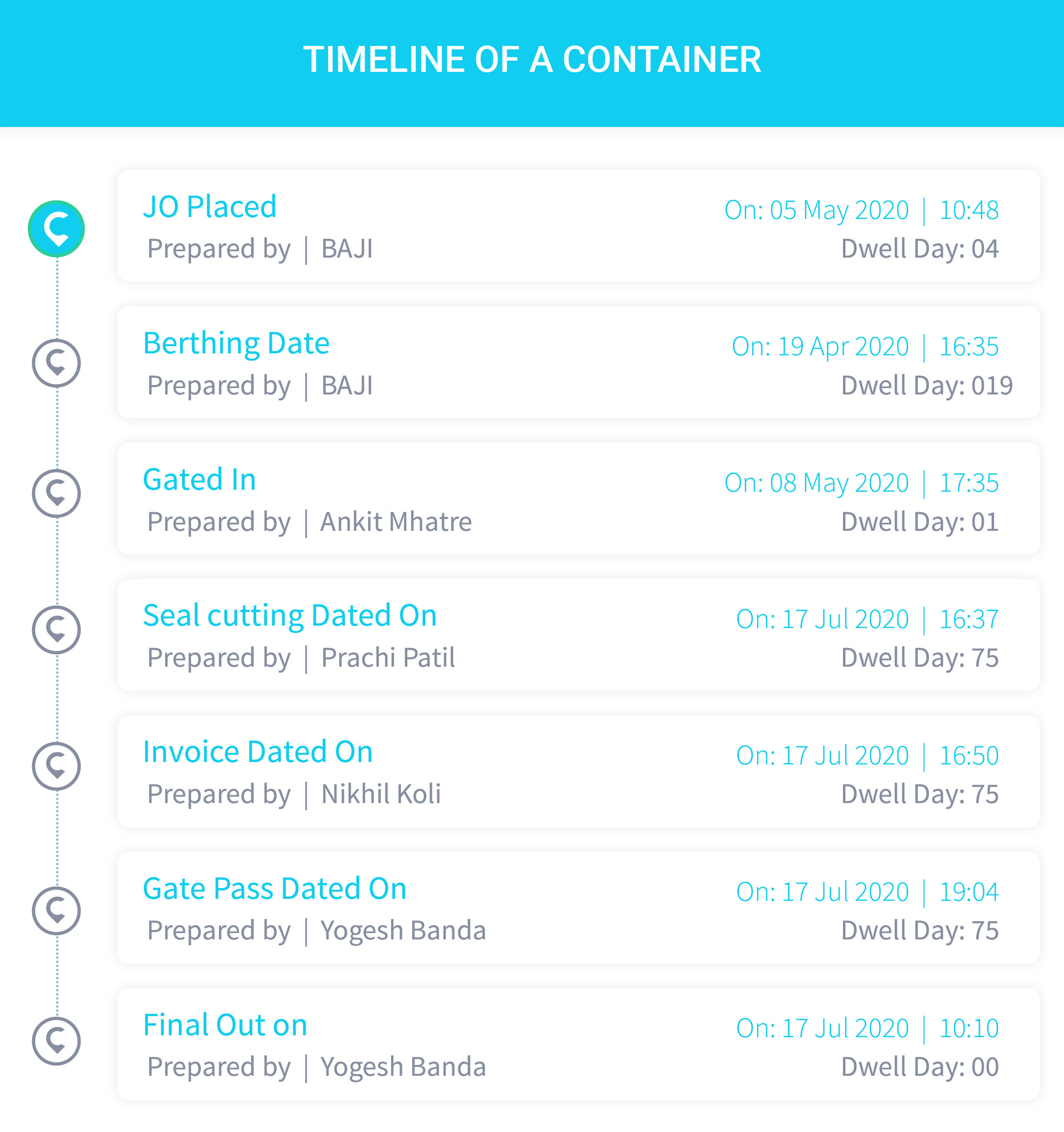 ---
Progressive Billing Report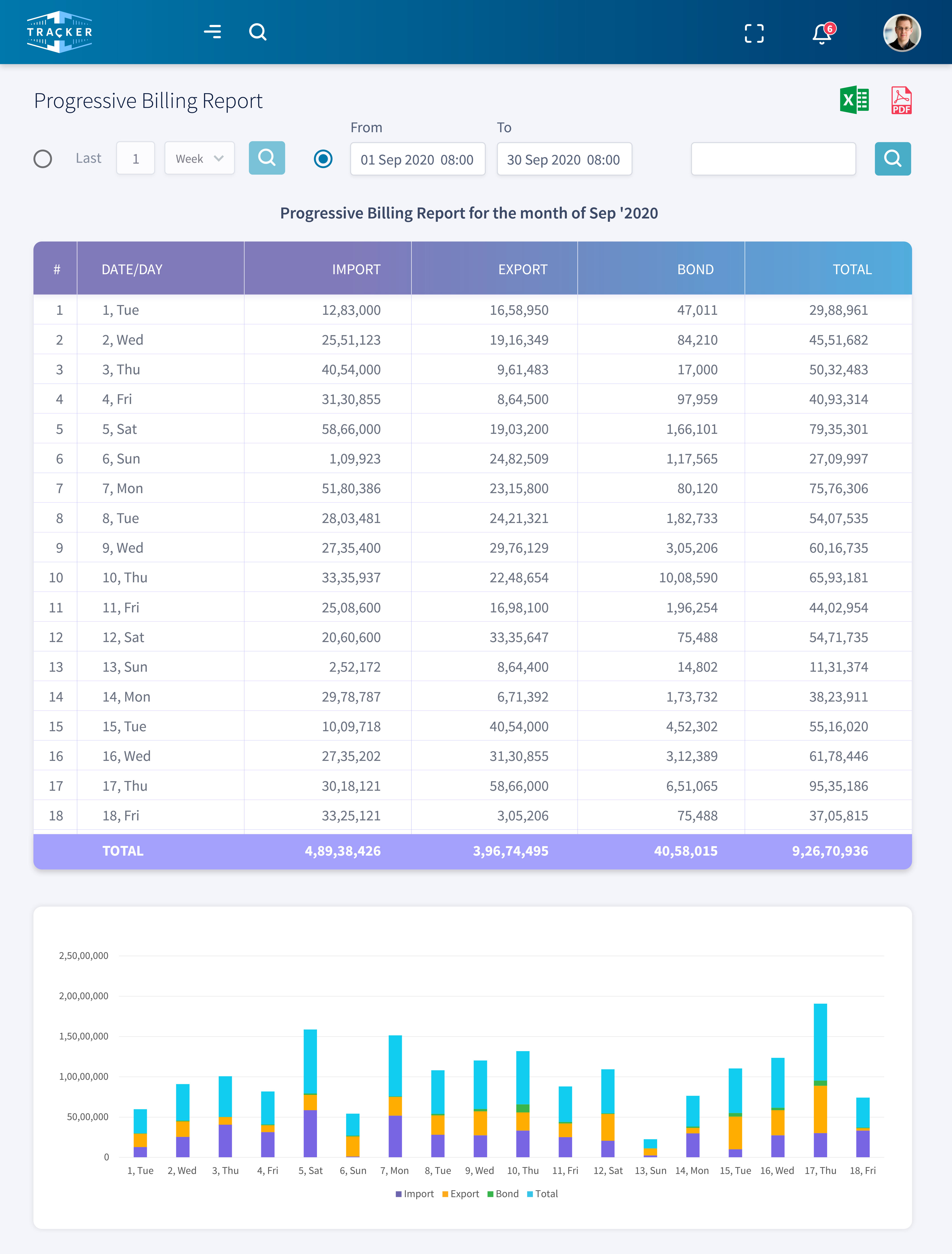 Last 6 Month's Billing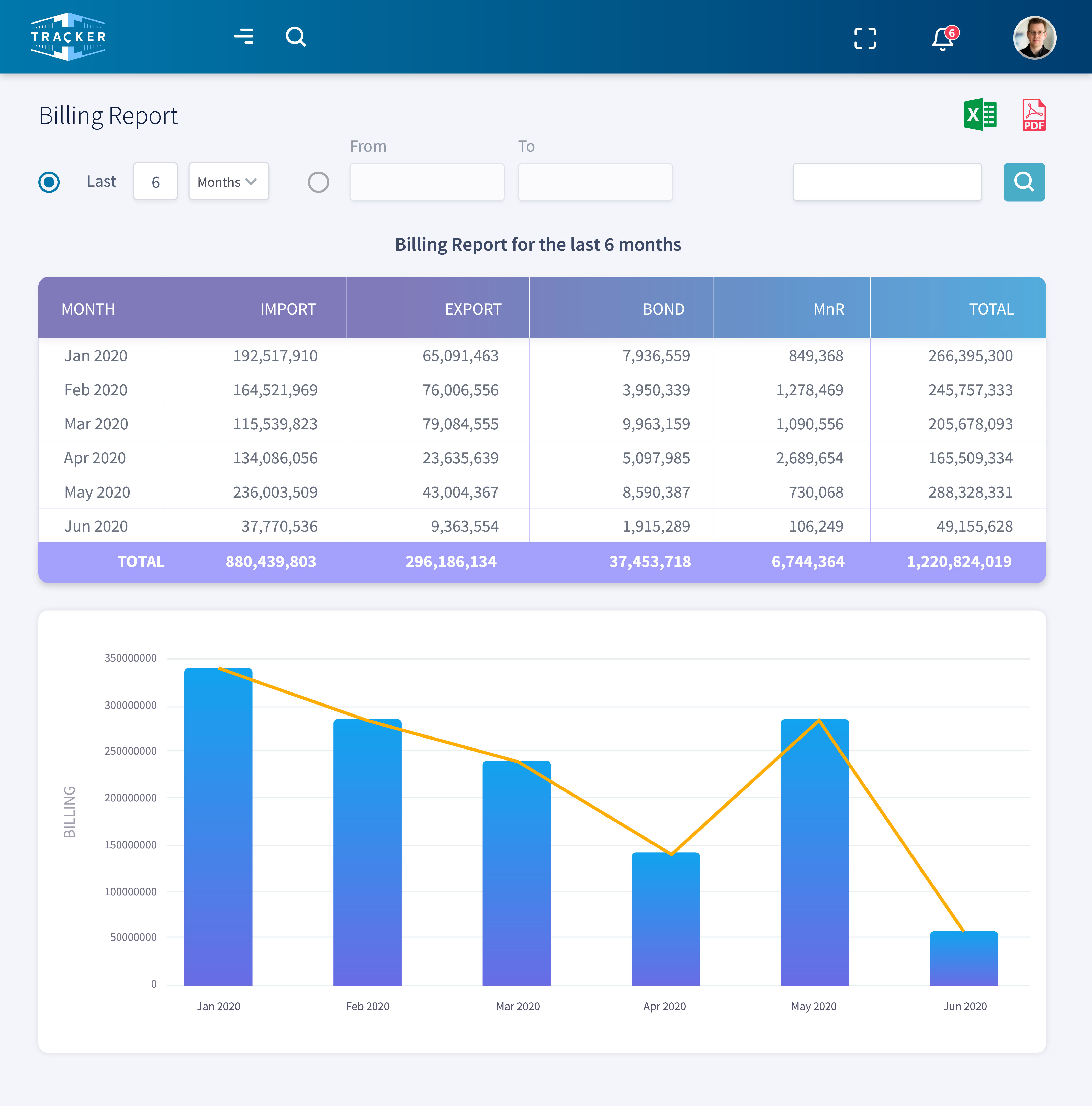 ---
Auto Email
Periodically auto emailing to Customers with outstanding invoices to save ample of working hours of Account staffs.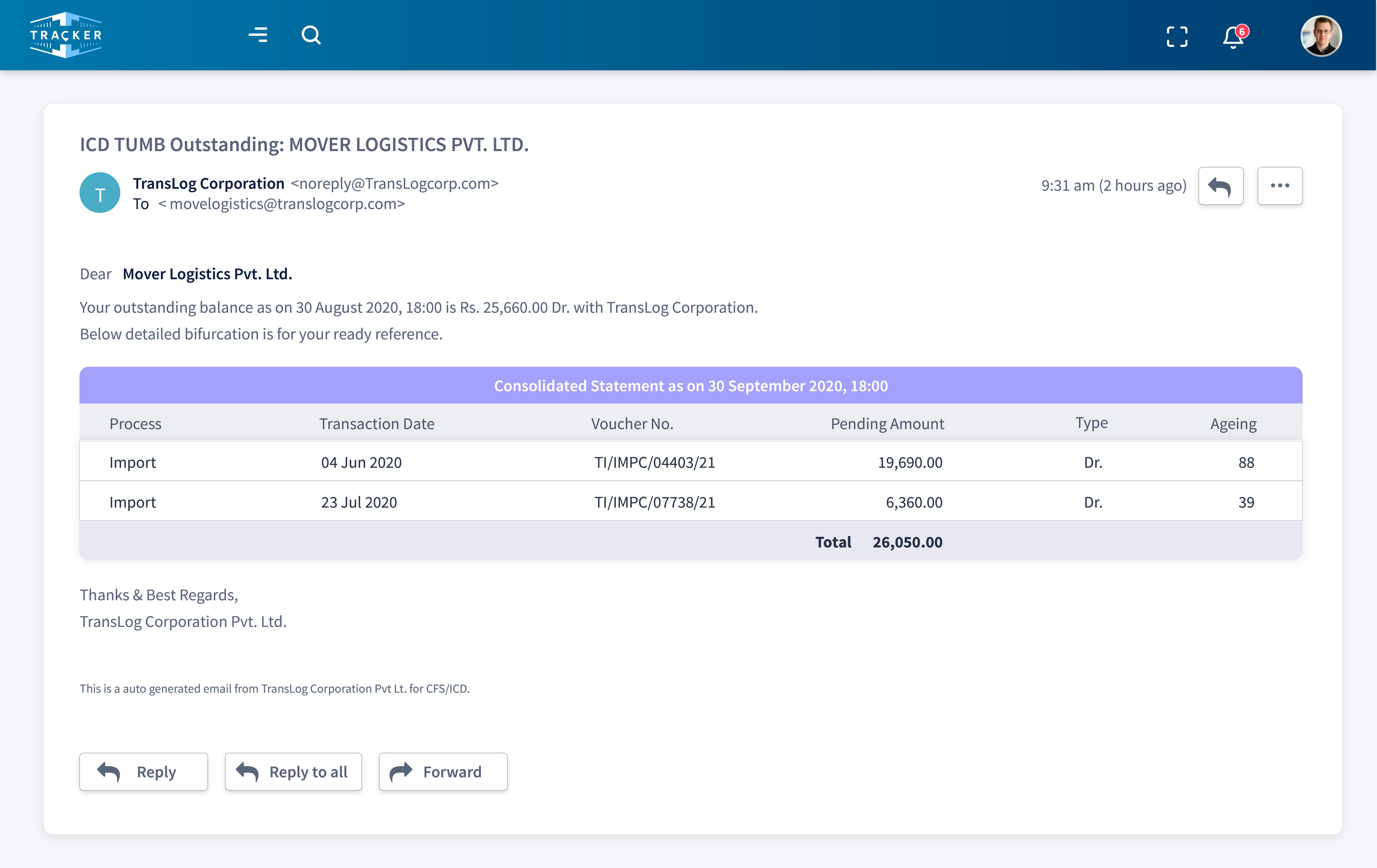 Auto Email
Daily auto emailing of all generated invoices to customers to promote paperless office.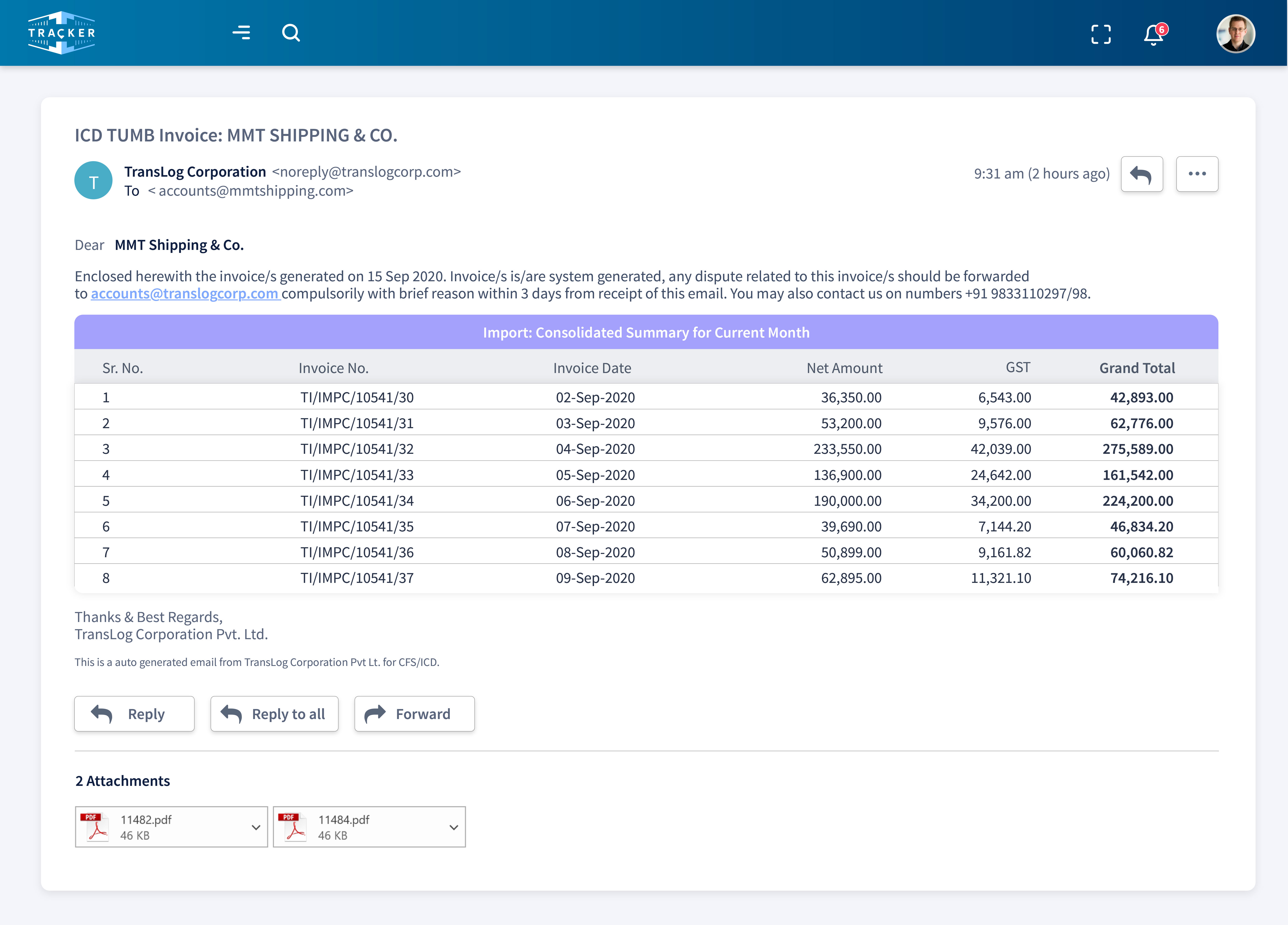 ---
Inventory Report
Inventory Report generation in multiple ways to help management, managers to give more data insight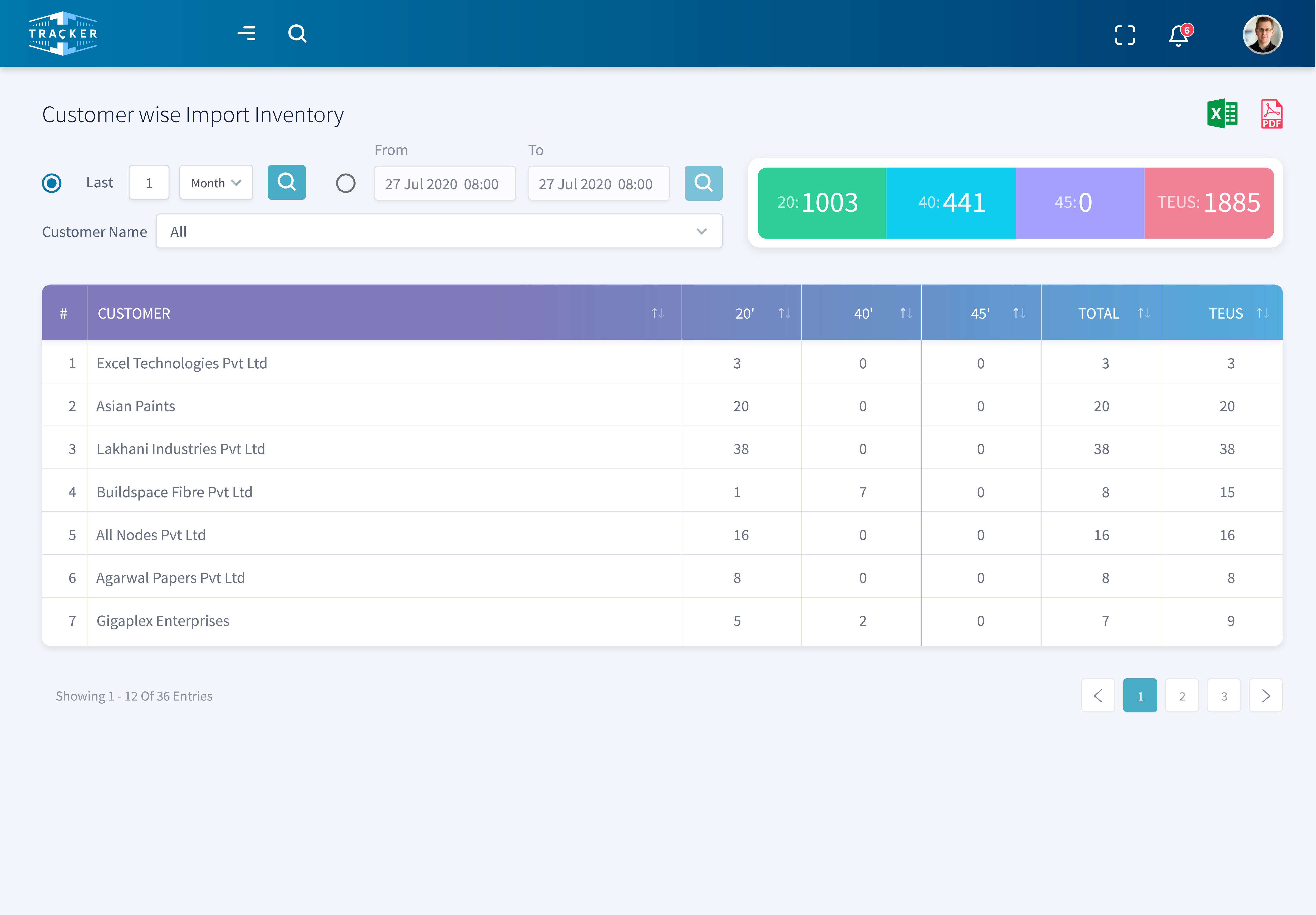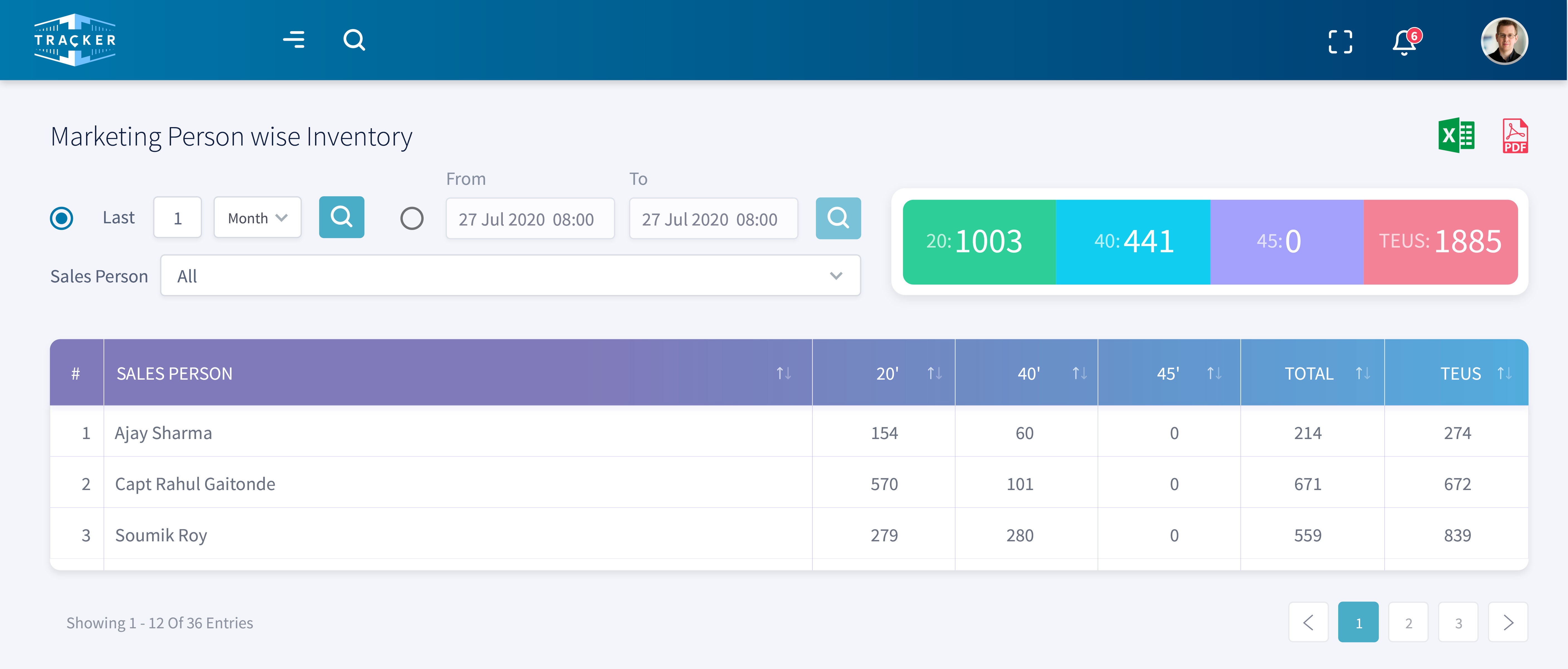 Transport & Purchase Management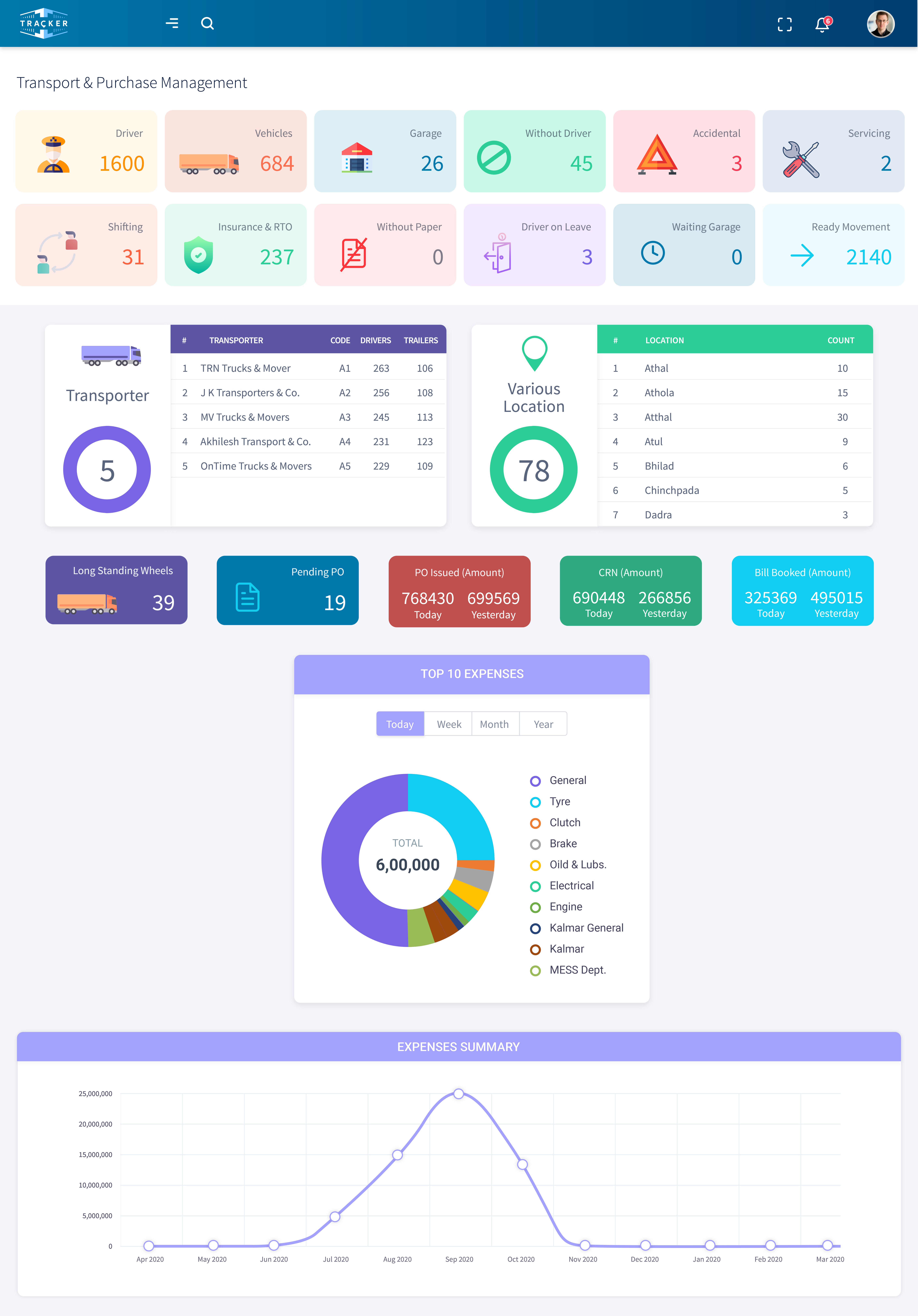 Contact us Today &
Experience Endless Possibilities.